Listen.   Discover.   Engage.
SocialEars is a Social Listening and Engagement Tool-Suite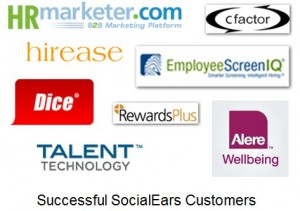 SocialEars is a radically different approach to social media analytics. Through listening to Tweets, Facebook posts, LinkedIn posts and articles, combined with our proprietary analytics we determine who the most influential voices are across any domain. SocialEars presents a clear picture of what's being discussed, what content is being shared by whom, and the people most influential in any domain.
By helping you to listen to the most influential conversations, and engage with the people that matter most, your message is propagated to a much larger audience. The result is your content is more widely shared and your visibility is significantly increased
---
With SocialEars you can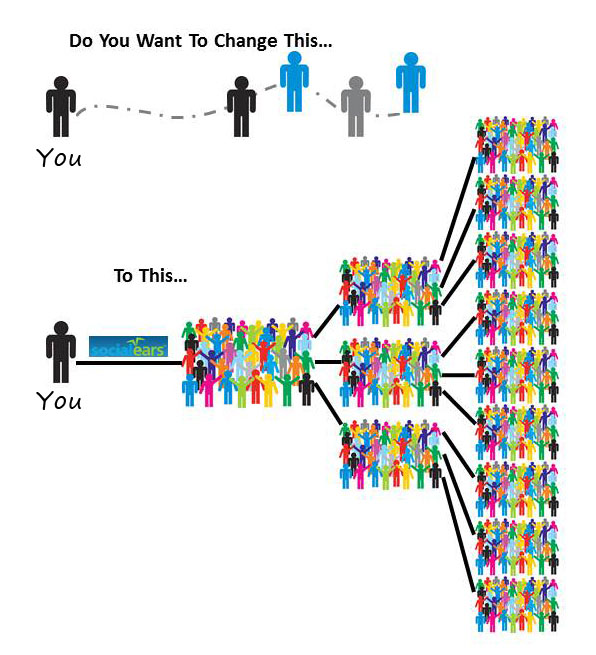 …
Listen to the Right Conversations to get content ideas for inbound marketing blogs and posts
Identify Viral Content quickly so you can ride the wave of a hot topic (see What's TopicJacking?)
Identify Influencers to build your own online influence and expand your conversations
Engage Influencers so that your content is seen by many more people
SocialEars is a suite of Amazon cloud based applications (SaaS) that use science and cloud compute power to discover the relevant qualities that will optimize your content,  enhance engagement to expand your network, and extend your reach to increase the value of your ideas.
---
W

ant to hear about how EmployeeScreenIQ was able to have some of their content go viral?  Do you remember the story about employers asking for job applicants for their Facebook passwords?  SocialEars discovered that story at the very first blog post, alerted the marketing team, and allowed EmployeeScreenIQ to ride it all the way up to landing an interview of the CEO on MSNBC.  Here's the story.  And click here to hear how SocialEars did it.